Prosci® Change Management approach – 5 dimensions of integration
Prosci® has identified five Dimensions of Integration for Change Management and project management, supported by benchmarking data from their Best Practices reports.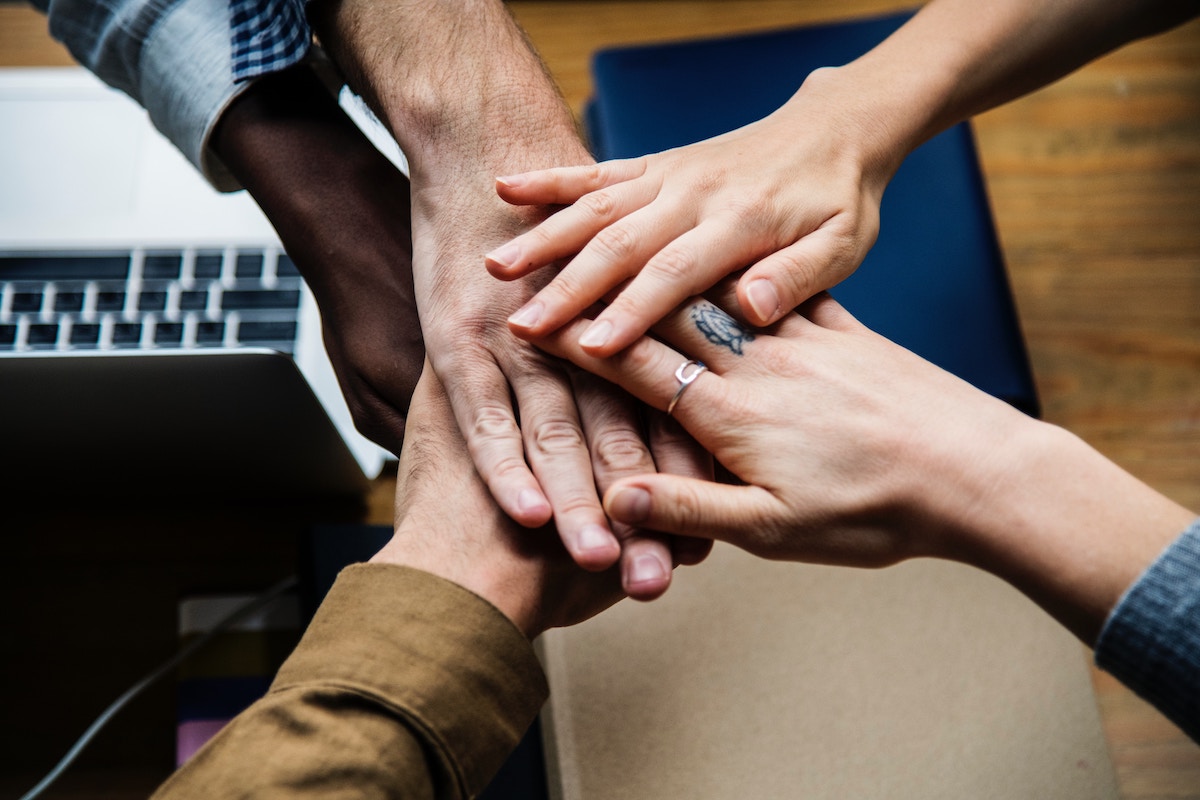 Change Management and Project Management integration starts with a common objective
According to Prosci® research, Change Management and Project Management integration can occur only if both teams are focused on results and outcomes, and have a rigorous approach to Change Management.
In addition, however, to these prerequisites you, as a change practitioner, also need to address these 5 keys to success:
1. Gain support and buy-in from project teams
As stated previously in our Change Diary, Project Management teams and project leaders often underestimate the value of the people side of change.
They consider Change Management as a a budget-consuming activity and/or something that slows down the project. When you encounter this attitude as a change practitioner you need to make a case for Change Management that demonstrates how the success of your project, or initiative, depends on effective Change Management to deliver the desired results and outcomes, and to achieve your ROI.
Prosci® Change Management tip
Make Change Management tangible: focus on the ability of the project to deliver results that are meaningful for the project team. To do this you need to present Change Management as a structured approach with clear milestones and deliverables.
2. Get support from leadership
In many organisations, leaders see Project Management as a fundamental discipline needed to achieve results. When it comes to Change Management, they have a limited awareness of both what Change Management is and what it offers, Thus they don't recognise its relevance, resulting in a lack of sponsorship, and integration.
As you would expect, Prosci® research has found that this lack of awareness impacts budgeting and resource allocation for Change Management activities, inhibiting the likelihood of success.
Prosci® Change Management tip
Make a direct connection between Change Management and the ROI of the project, so you shift the focus on what matters to the leadership.
3. Consider scope, timing and prioritisation
Before integrating, you need to determine how much Change Management is needed in the project, prioritise which projects require a strong Change Management presence, and ensure it's involved early on and implemented throughout the project.
Prosci® Change Management tip
Collaborate with the project team on planning and strategy development, ask Change Management-related questions early on to introduce the topic and provide clarity.
4. Focus on how to integrate
Before integrating Project Management and Change Management, focus on:
– combining tools and processes;
– making Change Management part of the plan;
– allowing access to information and being transparent;
– creating teams with Project Management and Change Management practitioners;
– keeping open communication between the CM and PM teams.
Prosci® Change Management tip
Learn the basics of Project Management within your organisation and encourage project managers to do the same for Change Management. This enables you to detect connections and possible points of intersection between the two approaches, and so gain more opportunities for integration, and thus reduce the risks of failure.
5. Define role with clarity
All too often Change Management, is seen as communications or training. You can avoid this by defining it properly and assigning roles clearly.
Prosci® Change Management tip
Define and clarify roles before starting the integration; identify possible role overlaps and activities and discuss them with the project team. To increase Change Management awareness within the Project Management team, explain, with examples, how your activities are concrete and purposeful.
Where to start integrating?
The success of Prosci® Change Management methodology derives mainly from the research-based approach, with real data and insights from practitioners all over the world. These make them practical rather than just theoretical and support your Change Management activities.
Prosci® benchmarking data from their Best Practices reports has identified five Dimensions of Integration for Change Management and Project Management.
People
Who is involved and how in project and Change Management. 
The People dimension addresses who is doing the integration work and how the relationship is structured.
Prosci® Change Management research established that 76% of participants had a resources dedicated to managing the people side of change. Change managers can be either part of the project team (31%) or support it externally (19%), with both structures having their pros and cons. Internal change resources have a higher level of project knowledge, but on the other hand change practitioners who are external to the project can be more objective and can have easier access to the sponsor.
Takeaway
Evaluate the nature of the change and the organisation to decide the most suitable structure for your project and Change Management resources;
Define roles, responsibilities and relationships for better working relationships;
Be engaged and involved, you represent Change Management within the project;
Ensure sponsorship to gain credibility and support.
Process
How the activities are deployed during the project.
Integrating at the Process dimension allows a more effective work sequencing, timing alignment and information exchange.
Takeaway
Use a structured approach, focusing on milestones and process to make it easier to integrate your activities with Project Management activities;
Ensure you have concrete deliverables to enhance your effectiveness and better integrate with the work being done by the project team;
Identify key opportunities for more effective integration. These include risk identification, solution design, project announcement and system testing activities.
Tools
Which are the deliverables created by both disciplines.
Integrating on a Tool dimension allows you to create a single deliverable merging tools used in both disciplines (e.g.: risk assessment and communications plan). This means you can deliver outcomes that include both technical and people side messages.
Takeaway
Identify tools that can include a Change Management perspective;
Work with the deliverables already done by the Project Management team;
Ensure clear tool ownership, even when both perspectives are involved.
Methodology
When and how the disciplines interact or diverge.
Here you combine both Project Management and Change Management methodologies to create a common approach to project delivery and make decisions about points of interaction and divergence. You need to guard against the risk of allowing your Change Management activities being governed by milestones and timing, to the extent they reduce the work necessary to enable people to adjust to the change.
Takeaway
Choose a common Change Management methodology;
Be aware of the risks of removing the responsive nature of Change Management and the risks of removing the ability to accept, adjust and adapt to the change;
Manage the introduction of an integrated methodology, which is a change itself, using the new integrated methodology.
Results and outcomes
Reaching a shared view of how to contribute to project success.
Remember, Change Management and Project Management share the common objective of enabling your organisation to improve performance and reach a desired future state. So, this is where you begin your integration, because, when you successfully integrate what you want to achieve, the other elements will naturally follow.
Learn more about project and Change Management in our Big Theme.