How to Standup CMO
Building the best CMO for your organisation requires consideration for how it can fit holistically within your structure to accomplish your enterprise change management goals. In this webinar delivered by the Prosci team will help you find the answer to building your optimal CMO.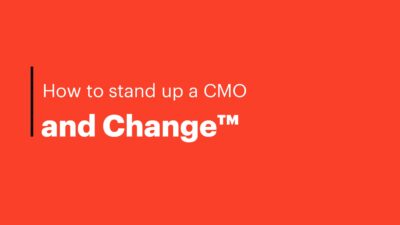 Creating a formal change management office (CMO) may be the key that unlocks change success in your organization. CMOs come in all shapes and sizes. Although there is no definitive guide, asking the right questions helps you understand where a CMO fits in your organization and which structure best suits your unique needs when building change capabilities. Join Tim Creasey in this engaging webinar to learn how to design and build a CMO from the ground up, or improve an existing structure, to achieve your enterprise change management goals.
Level: Intermediate to Advanced
Who should attend: Enterprise change management leaders, change practitioners eager for a unified organizational change management approach, process improvement experts, business leaders responsible for centers of change, and anyone interested in understanding how change management support existing organizational capabilities.
Please fill in the form to watch it