Prosci Enterprise Access
How can you equip an entire department or organization with the tools and resources to effectively embed change management in their daily work? The answer might be a Prosci Enterprise Access.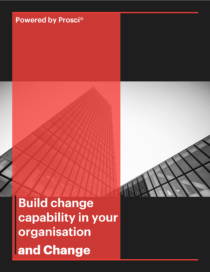 By acquiring a Prosci Enterprise Access, your organization gains unlimited and permanent access to:
Prosci's methodology and models
Role-based training content
Practitioner and role-based tools and toolkits
Electronic and cloud-based resources
Prosci's published books and research
Prosci offers different licensing options to support you at every stage of your organization's journey to change management maturity. Download our Guide to Prosci Enterprise Access to discover which license is right for your organization's change management goals.
İndirmek için lütfen formu doldurun